Skip to product information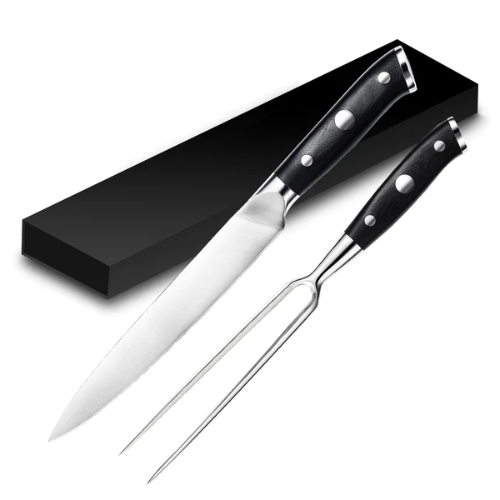 Open media 1 in gallery view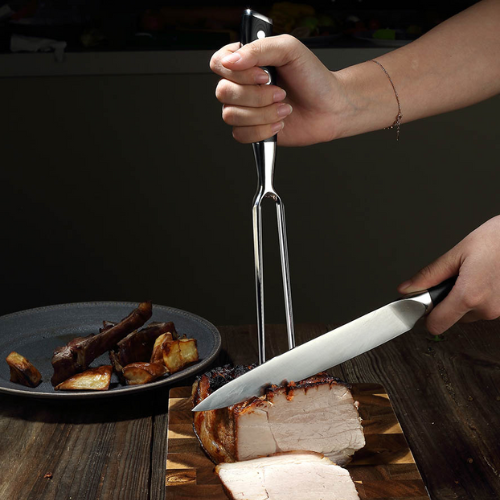 Open media 2 in gallery view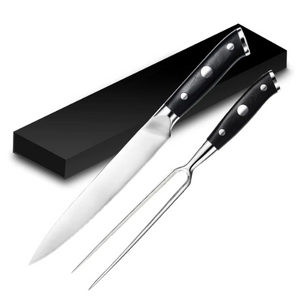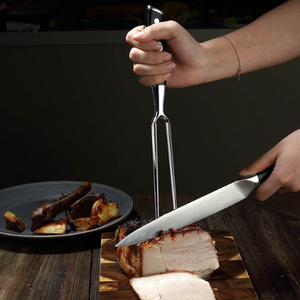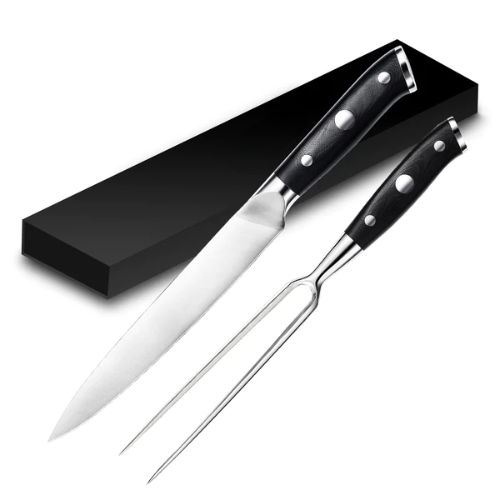 KNICER PROFESSIONAL 2 PIECE CARVING KNIFE AND FORK BLADE
Regular price

Dhs. 299.00
Premium Craftsmanship: This 2-piece carving knife and fork set is expertly crafted for precision carving, designed to elevate your culinary experience. German High Carbon Stainless Steel Blades: The blades are
Description
Additional info
Reviews
Description
Additional info
Reviews
Description
Additional info
Reviews
Premium Craftsmanship:

This 2-piece carving knife and fork set is expertly crafted for precision carving, designed to elevate your culinary experience.

German High Carbon Stainless Steel Blades:

The blades are constructed from top-grade German high carbon stainless steel (SUS 420), ensuring exceptional sharpness, durability, and resistance to corrosion.

Ergonomic ABS Plastic Handles:

The handles are made from high-quality ABS plastic (Acrylonitrile Butadiene Styrene), offering a comfortable grip and ergonomic design for easy handling during carving.

Carving Knife (30cm):

The carving knife features a 30cm blade, providing the ideal length for effortless carving.
Handle Size: 12.5 cm, Blade Size: 17.5 cm

Carving Fork:

The carving fork is designed to securely hold meats in place for precise carving and serving.
Handle Size: 14.4 cm, Blade Size: 17.2 cm

Versatile Carving Performance:

Whether you're slicing roast beef, turkey, ham, or any other meat, this set ensures clean and precise cuts, enhancing your presentation and dining experience.

Easy Maintenance:

The blades are easy to clean and maintain, making this set a practical addition to your kitchen tools.
Handwashing is recommended to preserve the sharpness and longevity of the blades.
Stay home & get your daily
needs from our shop
Start You'r Daily Shopping with Nest Mart