Skip to product information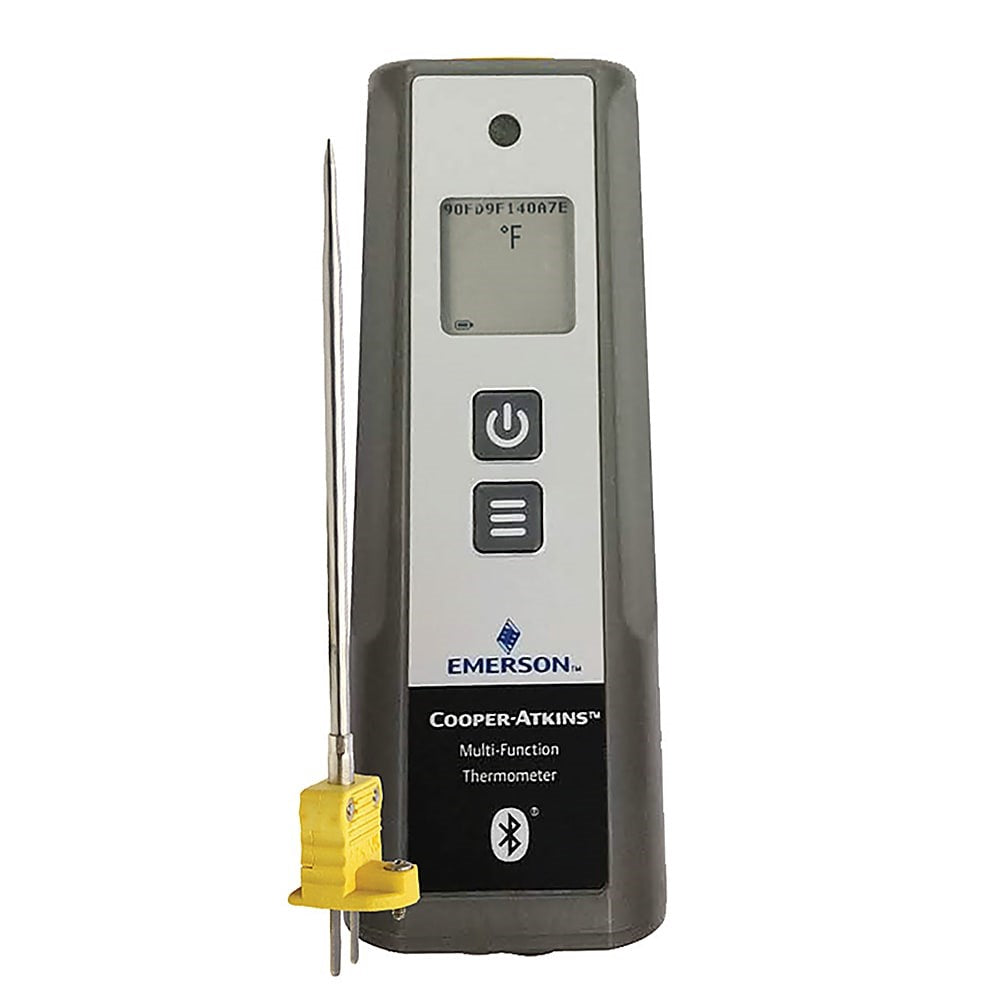 Open media 1 in gallery view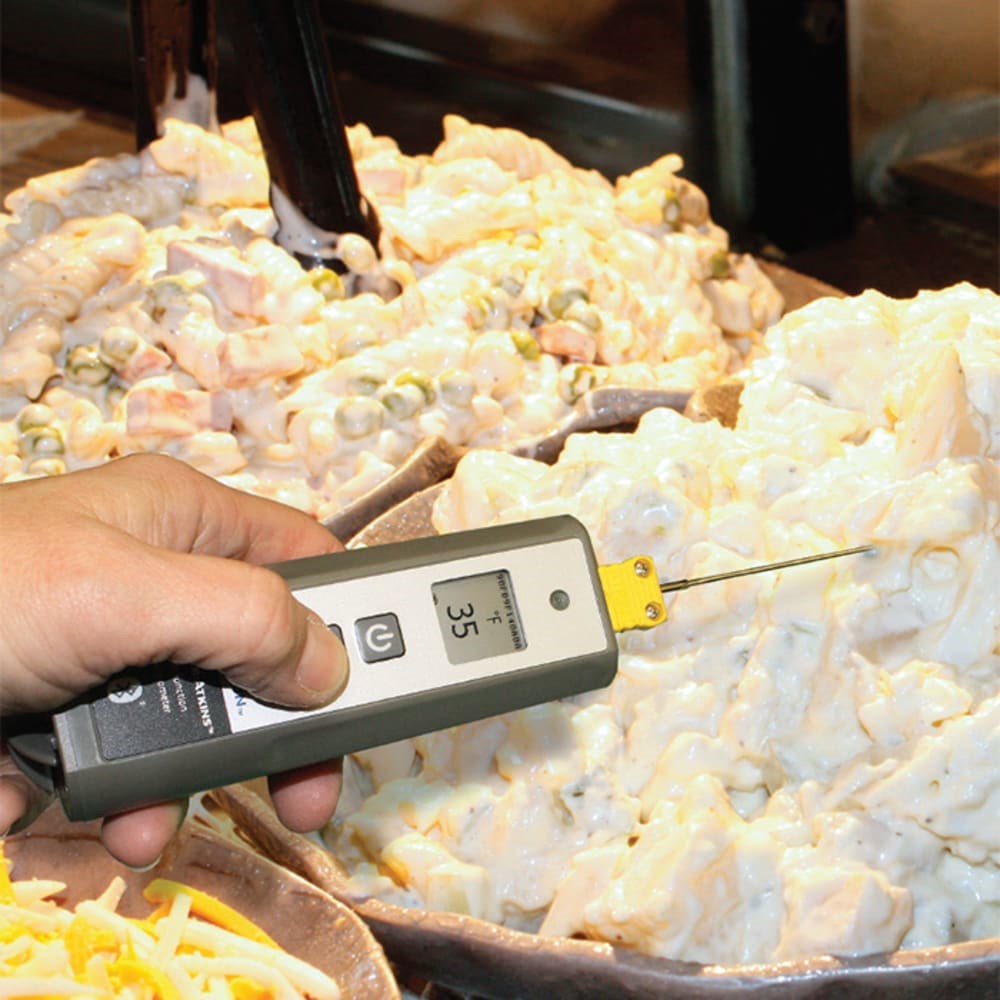 Open media 2 in gallery view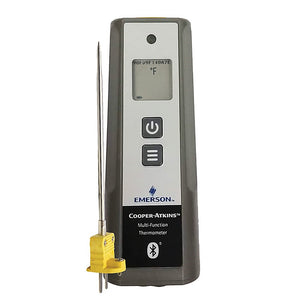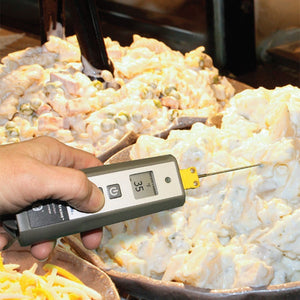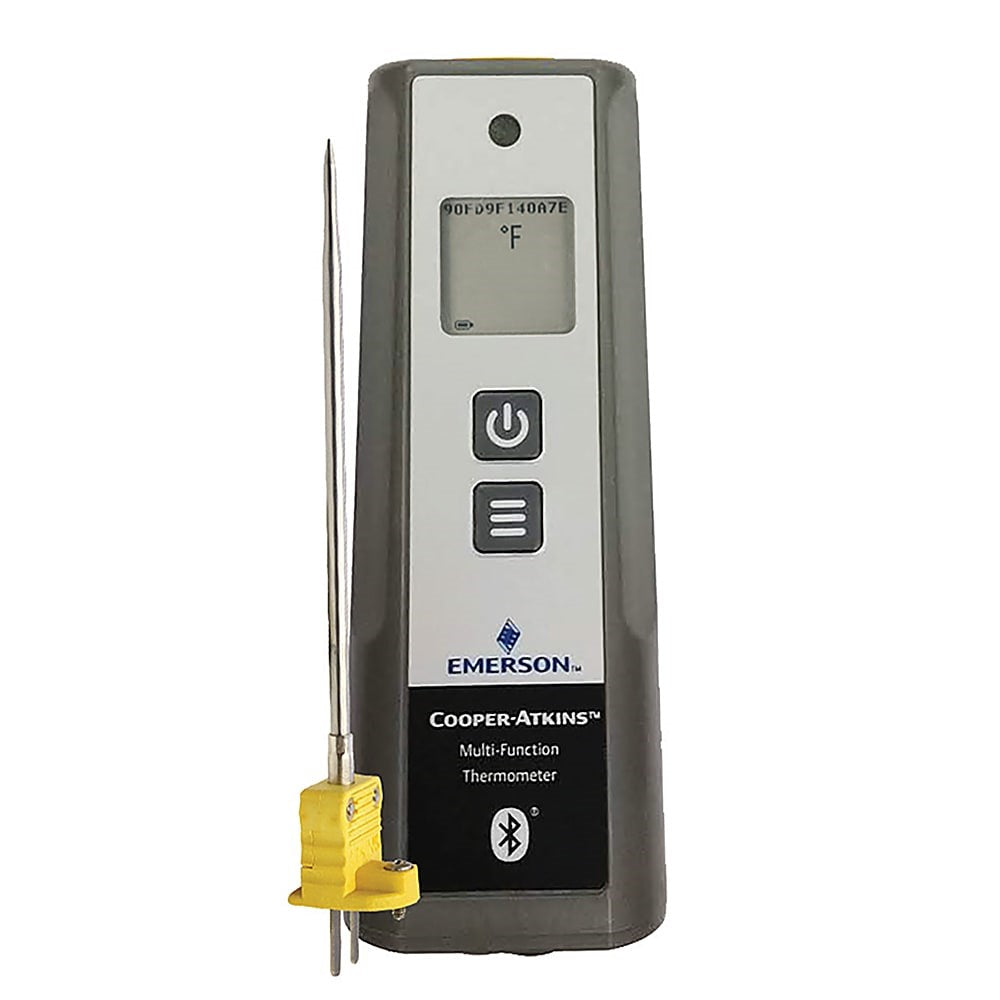 COOPER-ATKINS 92020-15 THERMOMETER
The 92020 kit by Cooper‐Atkins is a comprehensive package consisting of two essential components: the 20200 MFT instrument and the 51337‐K DuraNeedle Direct Connect Probe, designed with a convenient screw‐in
Description
Additional info
Reviews
Description
Additional info
Reviews
Description
Additional info
Reviews
The 92020 kit by Cooper‐Atkins is a comprehensive package consisting of two essential components: the 20200 MFT instrument and the 51337‐K DuraNeedle Direct Connect Probe, designed with a convenient screw‐in flanged connection. The 20200 MFT instrument offers the convenience of wireless temperature transmission to your mobile device using Bluetooth Low Energy. Its exceptional versatility lies in its compatibility with various Cooper‐Atkins' type‐K thermocouple temperature probes, making it a perfect fit for measuring insertion, air, or surface temperatures.

Details of the 92020 Kit:

20200 MFT Instrument: With a temperature range from ‐100° to 1000°F (‐73° to 538°C), the 20200 MFT instrument delivers accuracy to within ±0.5°F (±0.3°C) within an ambient temperature of 68° to 86°F (20° to 30°C). The ambient operating range spans from ‐4° to 122°F (‐20° to 50°C) with a resolution of 0.1°F/0.1°C. Utilizing Bluetooth Low Energy 2.4 GHz radio protocol, it provides a remarkable RF range of 100 ft in an open field. The instrument is powered by a single AA Alkaline battery, boasting an impressive battery life of 500 hours. Its IPX7 waterproof rating ensures durability, and it comes with a reassuring 5-year warranty.

51337‐K DuraNeedle Probe with Flanged Connector: The DuraNeedle probe exhibits a broad temperature range, from ‐100° to 500°F (‐73° to 260°C), with an accuracy of +/−1°F (+/−0.5°C). It offers a swift response time of just 1 second in liquids, and its probe length measures 4" (102 mm). Backed by a 1-year warranty, this probe is ideal for various applications, ensuring accurate temperature measurements for your specific needs.
Stay home & get your daily
needs from our shop
Start You'r Daily Shopping with Nest Mart